15 Ways to Keep Christmas Real
Are you feeling worn out and weary?
It seems that everything this time of year demands a smile, a joyful heart and a cup of good cheer. But not everyone feels that way at Christmas. Good thing Christmas offers something more.
Are you ready for something to feel hopeful about this Christmas?
Step 1
Receive Your Download
Our Countdown to Christmas download outlines 15 ways to keep Christmas real this year.
Step 2
Join us for Christmas
Celebrate the real Christmas with us!
Christmas Eve
Saturday, December 24 • 4 PM
Pinecrest Academy
33347 SR 54 • Wesley Chapel
Christmas Day (And Every Sunday!)
9:30 AM
Citrus Grove Church
3051 Tina Marie Dr
Wesley Chapel, FL 33543
Receive your free download!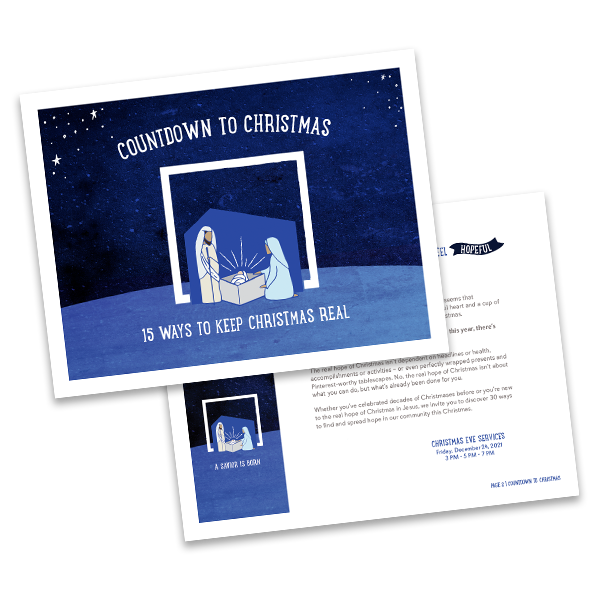 Complete the form below to receive your free Countdown to Christmas download and discover 15 ways to keep Christmas real this season!